About Department
Department of Studies in Economics is approved (Proposed) by University Grants Commission (UGC) and affiliated to University of Mysore.
M.A course offered by the Department of Studies in Economics is a full time course consisting of four semesters which are Choice Based Credit System (CBCS). Mysore University implemented Choice Based Credit System (CBCS) in the year 2010. The CBCS is an advanced mode of learning in higher education wherein a student has freedom in selecting his /her own choices in the curriculum for completing a Master's degree programme. CBCS facilitates the learning process to move from teacher centric to student centric education.
M.A in Economics is a full time two years course with four semesters. The curriculum is designed to enlighten the students to have full awareness about the present economic situation with theoretical background of the subject.
The study enables them to appear for various competitive examinations including banking services and Indian Economic Services.
The study includes as per the University syllabus the pedagogic contents and with field surveys conducted to train them in research.
The institution also proposes to have Research Center in Economics with consultation facilities aimed at Rural and Urban Development.
Some of the subjects studied by the students of Economics include Advanced studies in Micro and Macro Economics, Development Economics, Mathematics and statistics for Economists, Banking and Finance, Public Economics, Econometrics, and hosts of other subjects including International Trade.
Vision
Establishment of Creative and Innovative Multi Disciplinary School of Economics With Research & Consultancy Services
Mission
Create, Develop, Nurture and Innovate Quantitative & Qualitative Economic Ideas, Concepts, Thoughts, Theories, Phenomena etc. in solving the problems of the economy/Industry/ Market/ Firms through Intra, Inter & Multi Disciplinary Approach.
Motto
"QUICK RACING ALONG WITH EXCELLENCE TOWARDS CHANGE"
Q
– Qualitative Change
U- Upholstered Change
I – Innovative Change
C- Creative Change
K- Kinesthetic Change
Facilities
Institution provides excellent infrastructure to facilitate the education process, and enhance the learning ability of the students. It aims at developing the intellectual capabilities of the students and enhances their understanding of the relationship between education and the real world. The students' comfort is taken care of by providing ambience with other utilities.
Features of the Department
Sufficiently ventilated and spacious class rooms
Well laid out Plan of Action, Deployment and evaluation (Exhibited in class rooms & Department)
Well organized departmental activities with Calendar of Events
Well experienced and qualified faculties in specialized areas to train, coach & Guide.
Maintenance of cordial teacher student relationship amiable for learning
Organizing lectures, Seminars and workshops led by eminent personalities in the field.
Class Rooms, Computer Labs and Internet
The department has computer facilities linked with MCA and M. Sc Computer Science departments in the campus. The College is having a modern office block, modern well equipped classrooms, and well planned corridors.
All classrooms have been promoted with state-of-the-art technology. Every classroom is affixed with overhead LCD projector to facilitate the teaching & learning process. The classrooms are well equipped with audio-visual techno-savvy facilities such as Computers, LCDs etc.  Branded personal computers are installed in the computer labs, all networked to enhance the learning process and enable the faculty attention and proper conduct of the University prescribed courses. The computers in the Lab and the Office have a dedicated lease line for Internet connectivity, which can be used by students and staff.
Research Activities, Magazines& Publications
The staff members are experts in preparing the various research projects and are resource persons for various course works in research methodologies. Staff members have to their credit of completing various UGC projects in different capacities. Recently the head of the Economics Department completed a UGC Minor Project and submitted to the UGC. A proposal is on the anvil to obtain the Research Center status to the Department of Economics.
The faculties and students are highly involved in research and publication activities. An in house Journal "Artha Anveshaka" a quarterly economic publication of our department is  in vogue. The II Edition was released in the month of May 2017. Students are motivated and encouraged to publish Articles in different Journals of repute.
Events -2018-19

Sl. No
Date
Series
Program
1.
28-09-2018
National  Seminar
Crisis in the Indian Banking Sector – Issues and Concerns
2.
O4-10-2018
Seminar
'Relevance of Gandhian Thought on Economic Ideas and Social Work in Contemporary World'
3.
26-10-2018
Industry Interaction Series
Need for Sustainable Business Models in today's Business Environment
4.
30-10-2018
Workshop
Emotional Intelligence  and Leadership
5.
13h,14th May 2019
Department Sports
Indoor  and Outdoor Sports
6.
30th May 2019
Department Function
Farewell
7.
 07-01-2019
Technical Seminar
Cryptocurrency and Investment Banking
8.
15-04-2019
Workshop
Entrepreneurial development Workshop
9.
25th-26th  June 2019
Two day Workshop
Economic Tools for Decision Makers
Department of studies in Economics
The Department trains students of post graduation in the methods and ideas of modern economics, and to conduct both basic and applied research in economics that pushes forward the frontier of knowledge in the field. Given their highly quantitative focus, Economics courses provide a useful applied complement to tools that students learn in mathematics, computer science, and statistics courses. In the process, students also acquire the background and skills necessary for careers as scholars, university teachers, policy makers and economic analysts. Building on its traditional strength in economic theory, the department has added leading empiricists who combine theoretical tools with modern analytic methods and datasets to test and refine economic theories.
Students participate in a rich intellectual environment including weekly seminars, student research workshops, industry interaction lectures, conferences that offer opportunities for informal feedback and interaction among students and faculty.  Our faculty is diverse with research interests covering most of the major areas of modern economics. They are committed to delivering outstanding post graduate education and to producing high-quality research.
Library is well stocked with sufficient number of Books and Journals. Special thrust is given for development of Soft skills through Workshops and Intensive Training Programme. Internet facility is also available for the students at free of Cost. The class rooms are well equipped with LCDs and Hi-tech Writing Boards.
Admission Criteria for M.A. Economics
Candidates applying for admission to Master's Degree in Economics must have obtained a minimum of 45% ( 40% in case of SC/ST and Category- I Candidates) of Marks in the qualifying examination i.e. B.A.( (with Economics as a major/ Optional subject) from the recognized University. Candidates have to apply & appear for the entrance examination which is compulsory for admission to the course.
The Course is of 4 Semester full time course spread over two years, with well designed syllabus by the subject experts at the University, which caters to the present day need under Choice Based Credit system (CBCS).
MINIMUM CREDITS REQUIRED FOR MA ECONOMICS COURSE
Semesters
HARD CORE
SOFT CORE
SPECIAL  ELECTIVE
TOTAL
Numbers
Credits
Numbers
Credits
Numbers
Credits
Numbers
Credits
I
04
15
01
0 3
01
03
06
21
II
04
14
01
03
01
03
06
20
III
03
10
02
06
01
03
06
19
IV
03
11
01+01*
03+03
01
03
06
20
TOTAL
14
50
6
18
04
12
24
80
*Special Course (SC): Project Work
FIRST SEMESTER :  Foundations of Economics
Sl. No
Title
W/L per week In hrs
Hard Core/ Soft Core/ Special Elective
Number of Credits
L
T
P
Total
1
HARD CORE

Advanced Microeconomics

05
HC-01
3
1
0
4
2
Advanced Macroeconomics
05
HC-02
3
1
0
4
3
Mathematics for Economics
05
HC-03
3
1
0
4
4
Econometrics-1
04
HC-04
3
1
0
3
5
SOFT CORE 1

Advanced  Indian Economy

04
SC-01
2
1
0
3
6
Special Elective1

Infrastructure Economics

04
SC-02
3
1
0
3
Total
27/35
 
 
 
 
21
SECOND SEMESTER : Core Economics I
Sl.

No.

Title
W/L per week In Hrs
Hard Core/ Soft Core/ Open Elective
Number of Credits
L
T
P
Total
1
HARD CORE

Economics for Development and Growth

05
HC-05
3
1
0
4
2
Statistics for Economics
05
HC-06
3
1
0
3
3
International Business
05
HC-07
3
1
0
4
4
Econometrics-II
04
HC-08
3
1
0
3
5
SOFT CORE  2

Computer Applications for Economics

1Hours Theory + Work load of

Two Practicals /Week

( Each Batch has 10 students and the duration of each practicals is 2 hours)

SC-03
1
0
2
3
6
Special Elective 2

Energy Economics

04
SE-02
2
1
0
3
Total
27/41
 
 
 
 
20
THIRD SEMESTER:  Core Economics II
Sl.

No.

Title
W/L per week In Hrs
Hard Core/ Soft Core/ Open Elective
Number of Credits
L
T
P
Total
1
HARD CORE

Public Economics

05
HC-09
3
1
0
4
2
Econometrics-III
05
HC-10
3
1
0
3
3
Research Methodology and Data Analysis
04
HC-11
3
1
0
3
4
SOFT CORE 3

NanoEconomics

04
SC-04
3
1
0
3
5
SOFT CORE 4

Natural Resource economics

04
SC-05
3
0
0
3
6
Special Elective 3

Spatial Economics - Urban Economics

04
SE-03
3
1
0
3
Total
26/35
19
FOURTH SEMESTER:  Specialized Economics
Sl.

No.

Title
W/L per week in Hrs
Hard Core/ Soft Core/ special Elective/special course
Number of Credits
L
T
P
Total
1
HARD CORE

Welfare Economics

05
HC-11
4
1
0
4
2.
Econometrics-1V
04
HC-12
3
1
0
3
3.
International Finance & Monetary System
05
HC-13
3
1
0
4
4.
SPECIAL COURSE

Minor Project Work*

As per regulations
SC-01
0
0
3
3

5.

SOFT CORE 5

Indian Financial Institutions and Markets

04
SC-05
1
0
2

3

6.

Special Elective 4

Urban Data Analytics

04
SE-04
2
1
0
3
Total
21/25
20
*Work load for Project Work guidance is 2 hours per batch of 8 students per week
Click Here To download the syllabus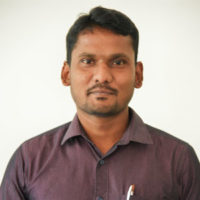 Assistant Professor & HoD