VAASTAVA & VIMARSHE
Posted by

Date

March 8, 2023
VAASTAVA & VIMARSHE
27
27 people viewed this event.
Computer Lab & Library tour, briefing on academic credits and examination pattern, Orientation on Skills required by MBA students
Tuesday, 28th February 2023
Initially, the students gave a visit to library & computer lab facilities at the campus in 2 units; the students got to know about the procedure for borrowing the book from the library & access to computer systems.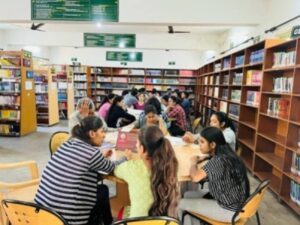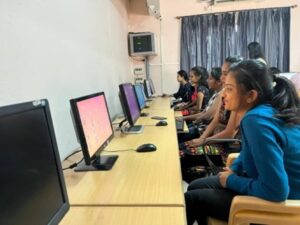 In the second session, Prof. SR Guruprasada Rao explained in detail the choice-based credit system (CBCS) in place in the academic curriculum.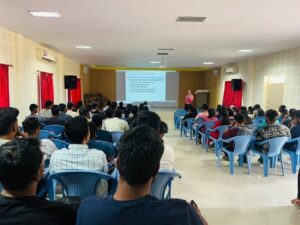 The final session 'VIMARSHE' was presented by HOD Prof. Harish Machia, a renowned speaker and a distinguished management consultant. He delivered a very insightful and engaging speech to the fresh batch of students. His speech covered the meticulous details of prominent skills and business acumen required to be successful.