Well equipped classrooms
State of the art laboratories
Internet center
Reprographic facility
Library
Sports

Indoor – Carom, Table Tennis, Chess and Shuttle Badminton
Outdoor – Tennis, Basketball, Volleyball and Cricket Ground

Canteen
Girls hostel is situated in the Post Graduate campus and Boys hostel is situated in the Jayalakshmipuram campus of SBRR Mahajana FG College.
DEPARTMENT OF STUDIES IN BIOTECHNOLOGY ,MICROBIOLOGY & BIOCHEMISTRY
| | |
| --- | --- |
| 1.  | INFRASTRUCTURE |
| HOD / Conference room | 01 |
| Staff  room | 01 |
| Total number of Laboratories | 07 |
| Total number of Lecture /seminar Halls | 06 |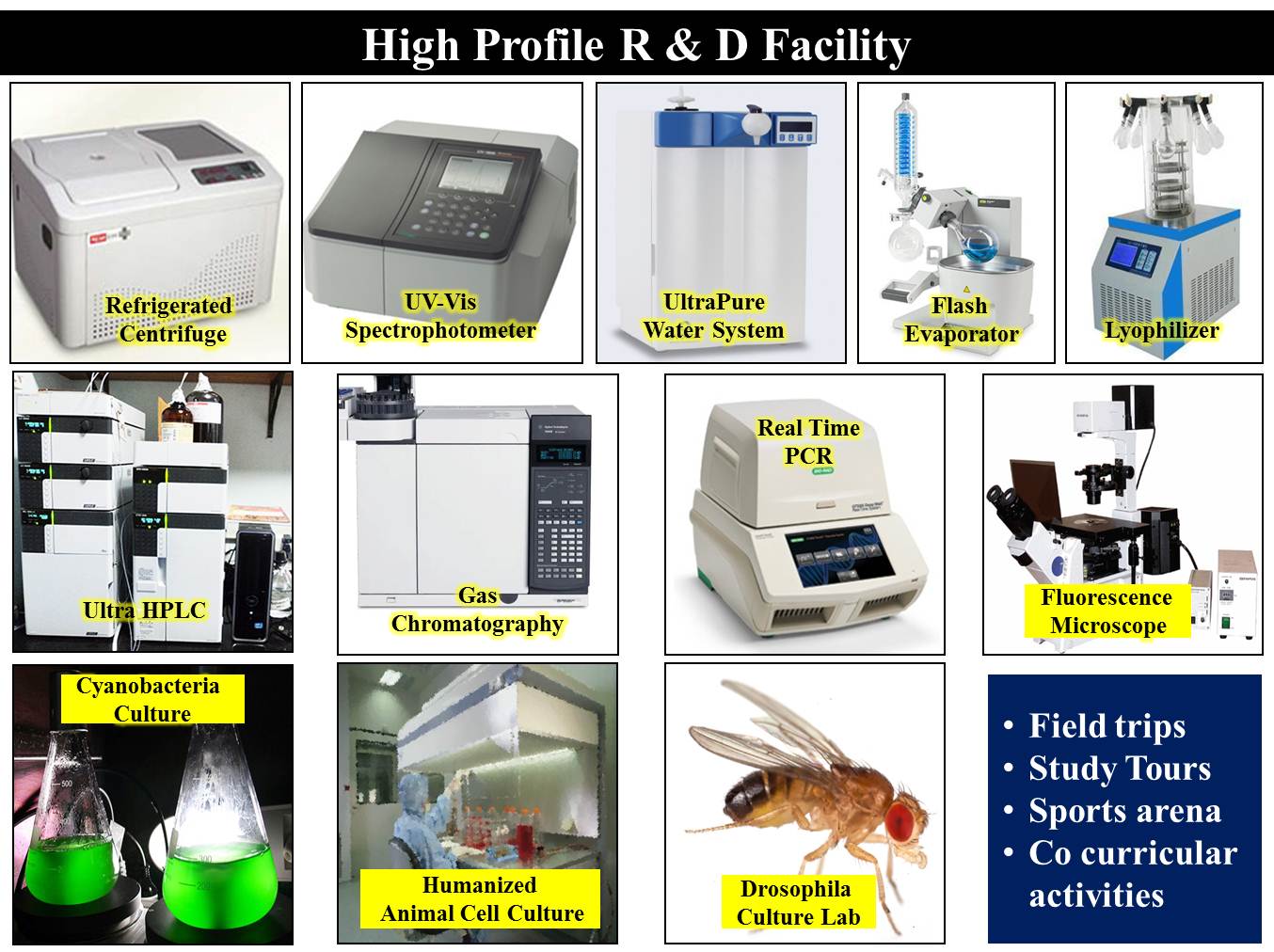 LABORATORY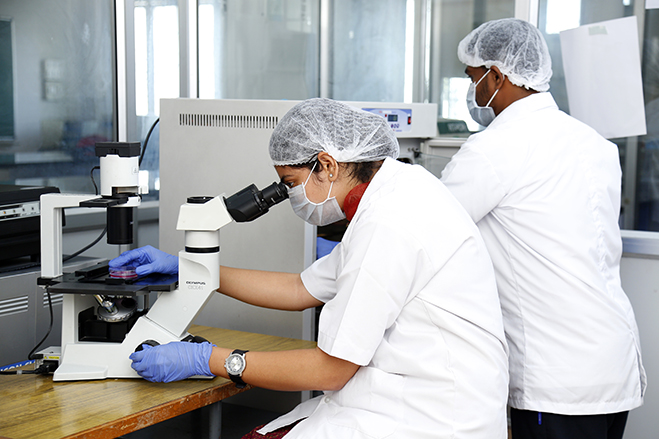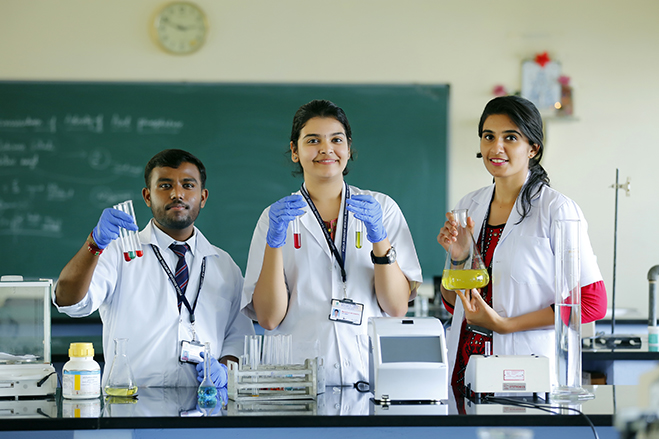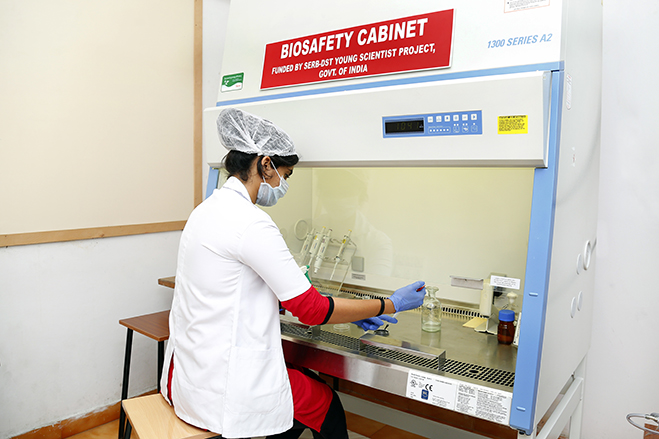 INFRASTRUCTURE LIBRARY & INFORMATION CENTRE
The library has abundant collection of Computer Science books relevant to the curriculum with the augmentation of new books from time to time. More than 7000 Computer Science Books are currently available. A number of National & International Journals, Magazine & Periodicals relating to Computer Science & Information Technology are being subscribed to the department to assist research activities in the department.
COMPUTER LABORATORY & INTERNET CENTRE:
The Department has state-of-the-art laboratory equipped with more than 126 Computer systems with the latest software configuration in four labs. An exclusive high speed internet access is provided for the staff and the students separately with 20 systems.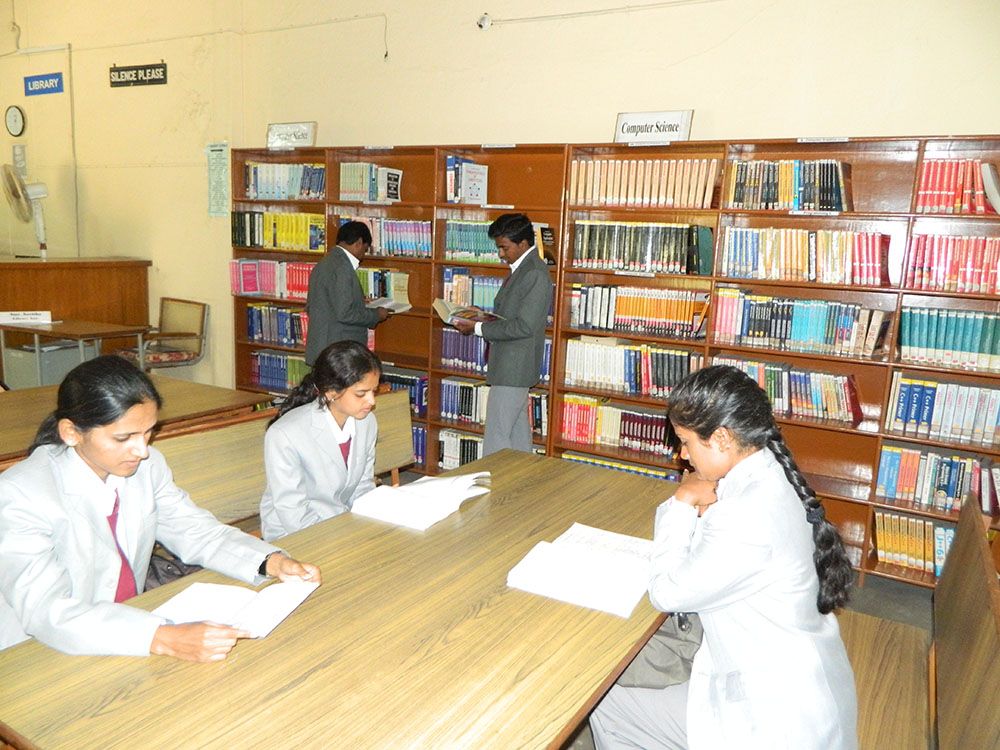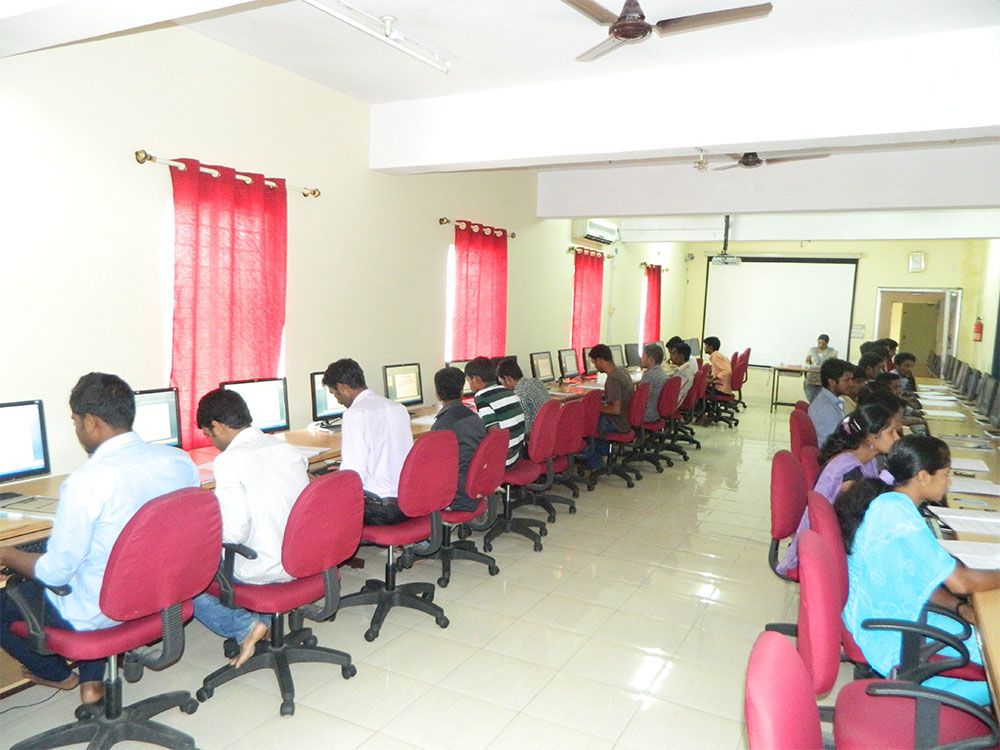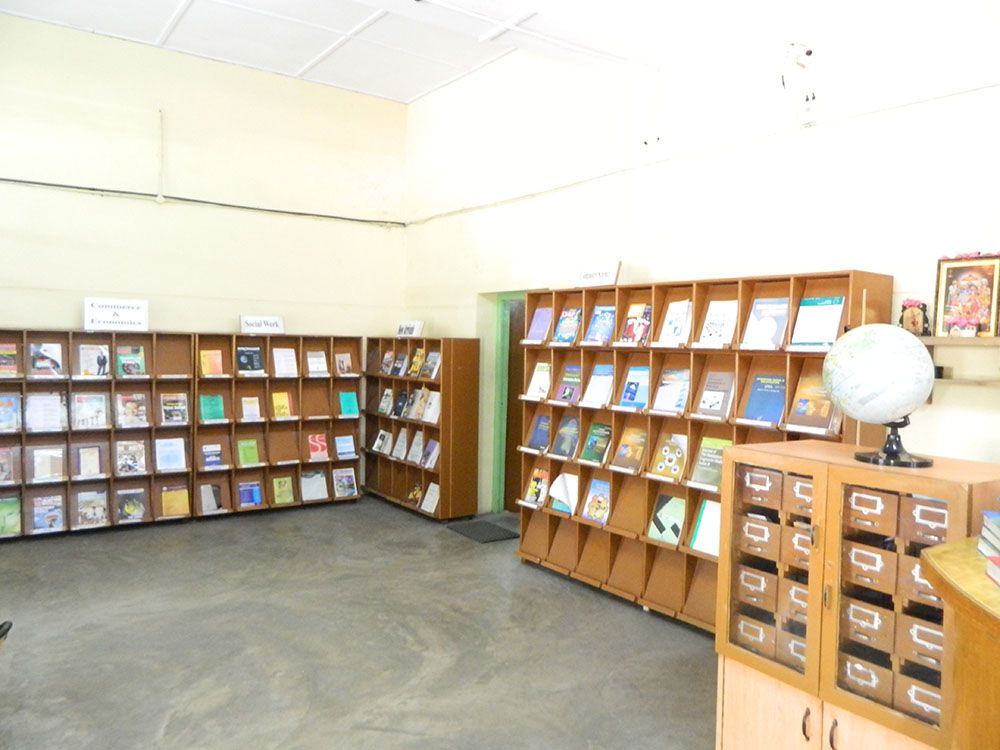 SPECIAL FEATURES
Vibrant Academic Atmosphere
Highly experienced faculty
Extensive orientation programmes
Industrial visits and interactions with industry experts
100% placement assistance
Foreign tour for industrial study
Installment fee payment facility
Focus on soft skill development, leadership development and outbound learning programmes
Encouragement and training to participate in national / international seminars and conferences,
State of the art library with about 9000 volumes
Access to E Journals through JGATE, Proquest, Inflibnet
Spoken English programmes etc
FACILITIES
COLLEGE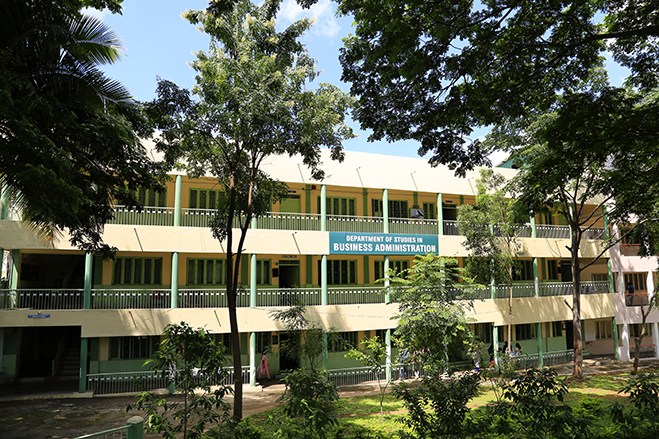 CLASS ROOMS
The Department has spacious classrooms having a seating capacity for 60 to 70 students with good furniture. Each classroom is provided with LCD Projectors and speakers so that the teachers can display the audio video lectures presented by expert's professors of IIM, IIT etc. Further the computers of the classroom are connected to Business Line on Computers  (BLOC), this is an innovative programme initiated by "The Hindu" newspaper so that the students are exposed to the recent news, experts lectures from the business leaders and the programmes conducted by other colleges in the state.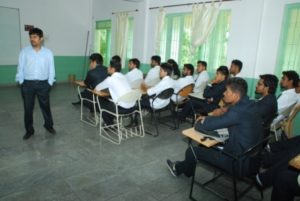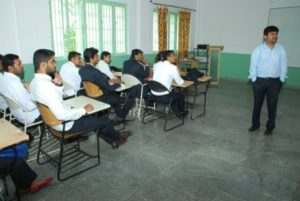 INTERNSHIP AND INDUSTRY EXPOSURES
MBA Department strongly encourages its students to broaden their outlook and experience by participating in live projects, seminars, Industry internship, study trips and Industry visits.
Some of the industries where students have had opportunity to get exposure to industry are:
J.K Tyres
Falcon Tyres
Stocking Holding Corporation of India
Friendly logistics
Rane Madras (India) Ltd
Automotive Axles Ltd
Religare
Bajaj Alliance
ING Vysia
Adventure Learning Programs
A major portion of learning can take place outside the classroom - through situations and activities that call for team work, stress management, decision making, leadership, and other qualities required from a professional.
LIBRARY
The Centre has well equipped library with good collection of books to cater to the needs of all our students. In addition to the existing, new books are also being added on a continuous basis. Reference section has been provided in the library where students can refer books, make notes and also can take copies. Books required for many competitive examinations are also available in library
JOURNALS AND MAGAZINES
Our library is subscribed for good number of journals and magazines. These are available to students for updating their knowledge in respect to latest developments and trends in the market. E Journal facilities are also provided in the Library. Students can have access to about 6000 national and international journals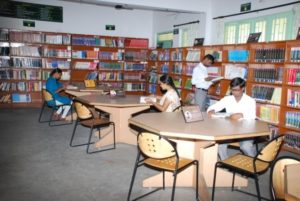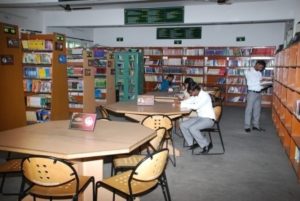 COMPUTER LAB AND INTERNET
The department has well equipped with computers and internet facility. Internet is provided with free of cost. An executive language lab with multimedia PC's is provided to enable the students to view the Cd,s on soft skills and learn spoken English and other foreign language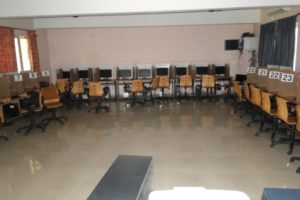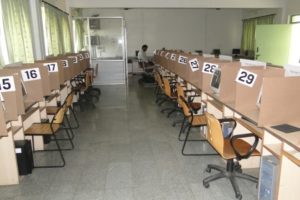 SPECIAL LECTURES, SYMPOSIUM, SEMINARS AND WORKSHOPS
Special Lectures are arrange throughout the courses and eminent persons in the field of HR, Marketing, finance and IT are invited to interact with students. State level seminar and workshop are regularly held to give awareness to the students and faculty on recent trends in management.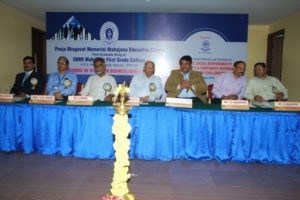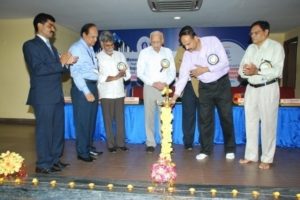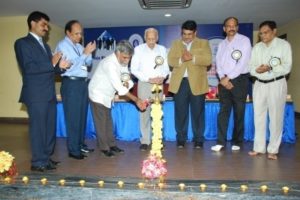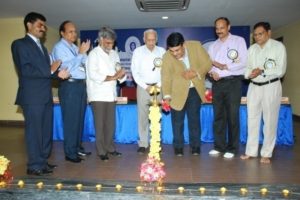 SOFT SKILLS
Special thrust is given for development of soft skills through workshop and intensive training programs which are the tools required for an aspiring business executive.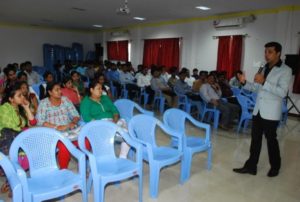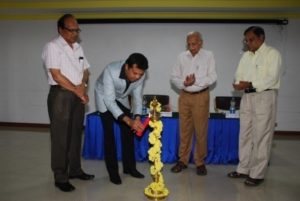 PLACEMENTS
The department has entered into an MOU with placement consultants in Bangalore for placement training and has placed about 65 to 70 students in various companies shown below during 2014 – 15. The placement of students during 2015 is under progress.
| | | |
| --- | --- | --- |
| Sl. No | Name of the Company | No. of Selected Candidates |
| 1 | M/s. Rangsons Marketing Services Pvt. Ltd., Marketing & Sales Wing of N Ranga Rao & Sons, Mysore | 3 |
| 2 | M/s. VKC Forex & Services, Bangalore | 1 |
| 3 | M/s. JustDial, Bangalore | 8 |
| 4 | M/s. ICICI Prudential Life Insurance, Bangalore | 4 |
| 5 | M/s. Feria Hotel, Bangalore | 37 |
| 6 | M/s. ft2cares, Bangalore | 1 |
| 7 | M/s. Pragna Technologies, Bangalore | 1 |
| 8 | M/s. Bhoruka Fabcons Pvt. Ltd., Mysore | 2 |
| 9 | Standard chartered bank | 4 |
| 10 | HSBC, Bangalore | 1 |
| 11 | Cafe coffee day, Bangalore | 2 |
| 12 | SLIT, Mysore | 1 |
| | Total: | 65 |