District Innovation Hub
at SBRR Mahajana First Grade College(Autonomous)
Affiliated to University of Mysore
Re-Accredited by NAAC with 'A' grade, College with Potential for Excellence
Pooja Bhagavath Memorial Mahajana Education center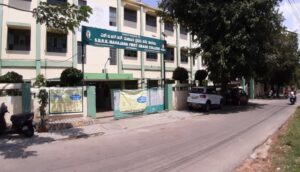 SBRR Mahajana First Grade College
Near Temple Road, 1st Cross,
VV Mohalla, Jayalakshmipuram, Mysuru
570012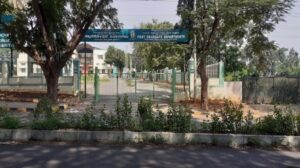 Location of Incubation Center:
Pooja Bhagavat Memorial Mahajana Education Center
Metagalli KRS Road Mysuru -
570016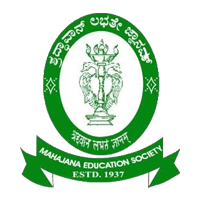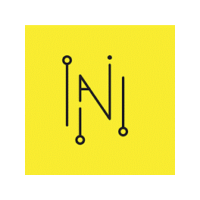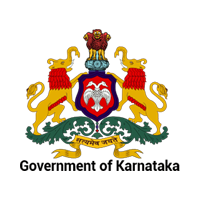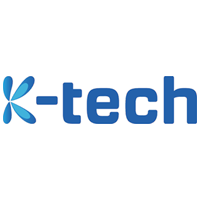 About KITS
The Karnataka Innovation and Technology Society (KITS) earlier (KBITS) was established under the Department of IT, BT, S & T, Government of Karnataka with a mission to implement all the Skill Development Programs in IT, BT & nurture Entrepreneurship and Technology across Karnataka. It creates an ecosystem to promote startups by Innovation & Technology through Skilling, re-skilling & up-skilling. KITS has close and direct connection with Industry, Academia and R&D Institutes on various matters of interest, new technologies & also collaborations with other cities/ countries. KITS is committed to Innovation & Technology through its various policies in focused business domains.
About New Age Innovation Network (NAIN)/ District Innovation Hub (DIH
NAIN (now renamed as DIH) is a Skill Development Program launched under the startup policy 2015-20 by the KITS, Government of Karnataka motivating the graduate students to convert their ideas into prototypes and build their careers in entrepreneurship in Tier 2 and 3 cities in the state.
The DIH was established in 2017-18 at the SBRR Mahajana First Grade College, Mysuru, which focuses on creating an ecosystem to promote innovation and entrepreneurship in the students who are pursuing their degrees in the college.
The students studying in different disciplines in the college are motivated by mentoring, developing & project funding so as to set up their own startups or self employment.
The Government of Karnataka will provide the funding to the approved projects up to a maximum of Rs.3,00,000/- (Three Lakhs Rupees Only) per project under the NAIN-Student Project Funding scheme.
Government Officials in NAIN TEAM
Ms. Meena Nagaraj IAS, Managing Director, KITS, Bengaluru
Mr. Praveen K.N, KAS, General Manager, KITS, Bengaluru
Ms. Champa E, General Manager – 3, KITS, Bengaluru
Dr. Sandhya R Anvekar, Programme Head – Skilling, KITS, Bengaluru
Ms. Inchara Shivkumar, Administrator – KITS, Bengaluru
NAIN Host Institute TEAM
Dr. B. R Jayakumari, Principal
Dr. C. K. Renukarya, Director, PG Centre and the Chairman – Institute Level Innovation Council (ILIC), District Innovation Hub
Mr. Samuel Paul Suchan, District Innovation Associate and Overall in-charge of DIH activities
Mr. Roopesh Kumar N, College Coordinator
Mr. Anand Rao B Accounts In-charge for DIH
Events Conducted:
Ideathon 2K18 conducted in March 2018
Entrepreneurship Bytes in August 2018
Ideathon 2K19 conducted in March 2019
Bootcamp 2K19 conducted in August 2019
Start-up India workshops which was conducted in December 2019
Two Motivational workshops in March 2020
Participation in Events organized by the KITS, Bengaluru
Bangalore Tech Summit 2018
Bangalore Tech Summit 2019
Coffee meet up and startup CFTRI
Elevate 2020
Webinar on Post Covid India: A positive shift in June 2020
Webinar on Israel a cyber security power house in August 2020
Achievements:
Total projects approved by the Government of Karnataka for funding is 11 out of 15 projects sent in the year 2018-19.
Total 15 projects uploaded for approval by the Government of Karnataka for funding for the year 2019-20.