VINUTHANA
Posted by

Date

March 8, 2023
VINUTHANA
29
29 people viewed this event.
Inauguration & Orientation Program for 2022-24 Batch
Wednesday, 22nd February 2023
VINUTHANA, Inauguration & Orientation Programme welcoming the 18th batch of MBA, Mahajan PG Centre on February 22, 2023, at MTA Auditorium, PBBMEC, KRS Road, MetagalliMysuru. The batch consisted of 120 students. The orientation was planned for 6 days to make the students get comfortable with the institution as they are supposed to spend lives shaping 2 years.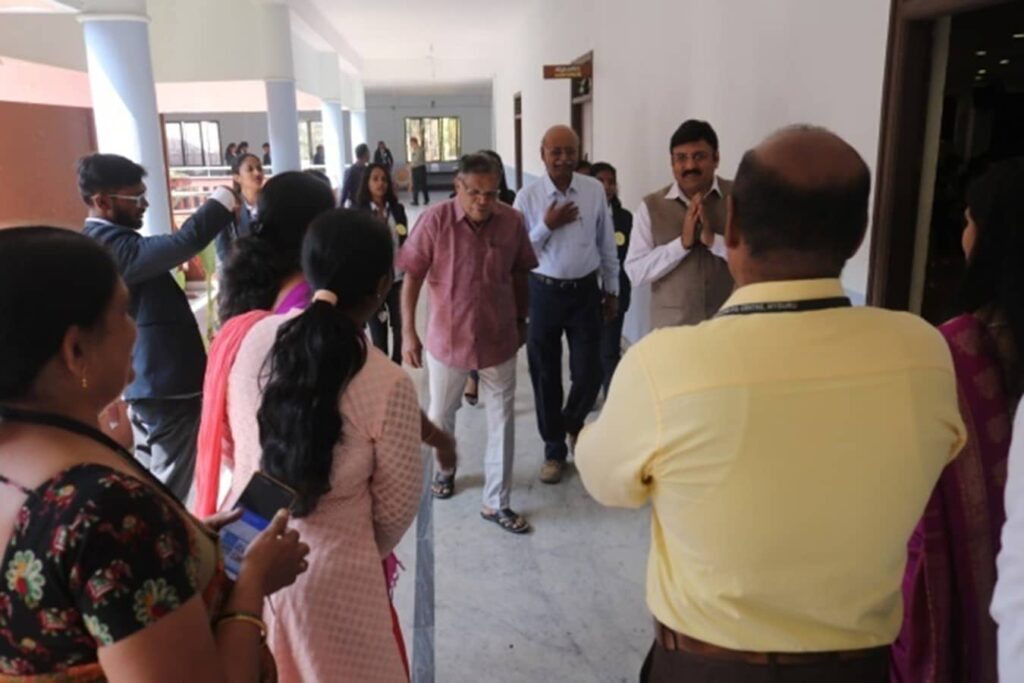 As a tradition of our institution, the event started with NaadaGeethe, the state anthem, Guests lightened the Ceremonial lamp as a sign of a way to the limelight 'THAMASOMA JYOTHIRGAMAYA'.
Prof. Harish Machia introduced Faculty & Non-Teaching staff to the new batch. He addressed the students regarding the impact & importance of an MBA in their life. Throughout his speech, Prof. Harish was insisting the students put their maximum effort to make themselves special to stand out from the crowd, He provided insights about creativity, respect, ethics, values & culture which are to be embedded in every student to excel in their career.
Delivering the Presidential address, Director, CK Renukarya provided insights about the students about recent trends happening in the world, and challenges to be faced by students & graduates. He gave a brief note on how they are ready to approach modified teaching for the new batch with a great team & making students aware of activities planned for them with great team of faculties.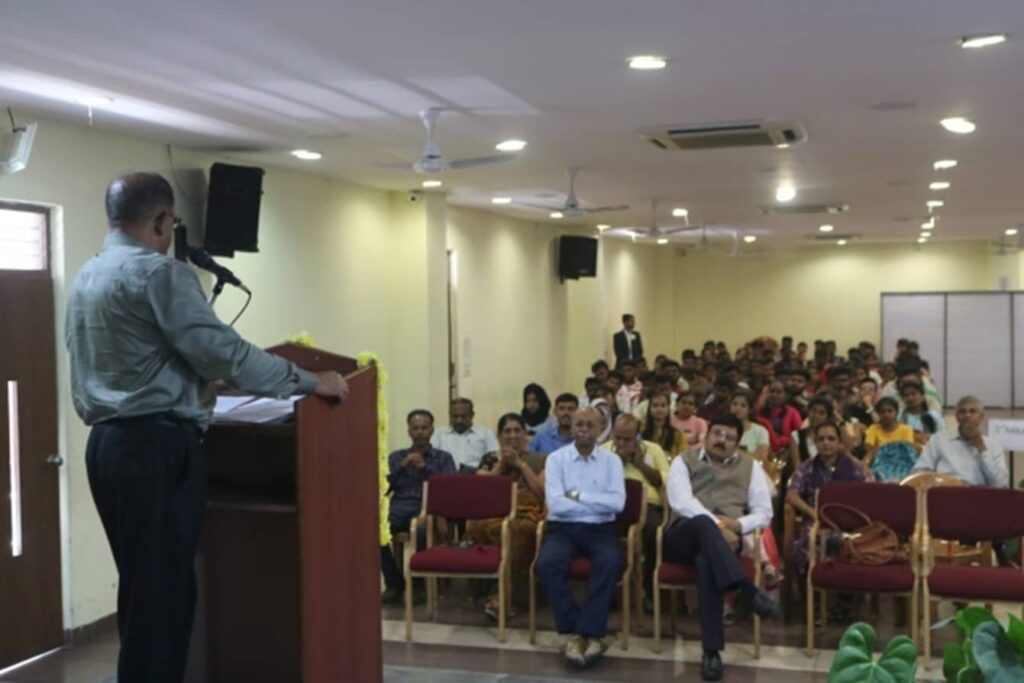 After the speech & remarks by Dignitaries, a video presentation was played concerning Mahajana Education Society to know about the History of the newly chosen institution & efforts behind building the prestigious institution.
Another video was presented, consisting of activities organized by present final-year students during their first year of MBA.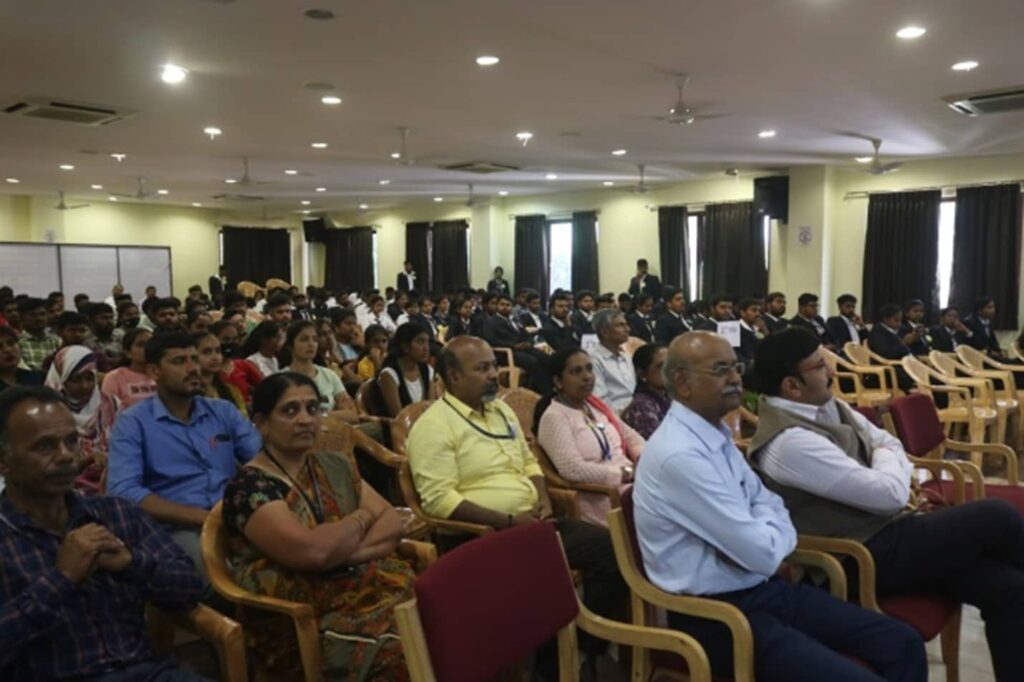 Day 1 came to an end by rendering National Anthem a duty of being a Citizen of India. Working lunch was arranged post-event for all the students and faculties