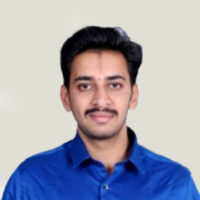 Mr. Sreenidhi
ASSISTANT PROFESSOR
Qualification:M. Com, (KSET, NET qualified)
Area of Specialization:Financial Management
Work Experience: Teaching:3 years
Research Experience: 2 years
Subjects Teaching:Financial Management, Derivatives, International Business.
Number of Publications: National- 1  & International- 1
Papers Presented:2
Workshop /Conference / Seminar/ FDP attended  : 07
Academic Achievement: Obtained Gold Medal in Financial Management Specialization subject in M. Com during 2016.
PAPER PRESENTED AND PUBLISHED
Paper publication
Published paper on Bitcoin: A cryptocurrency in Digital Economy at International Journal of Management and Research. ISSN Print: 2249-8672. April 2018
Published paper on Dormant Company: A revival tool for young entrepreneurs.   ISBN:978-93-5300-741-6. May 2018.
Papers presentation
Presented paper in International conference on Sustainable Development: Role of Business Education & Research", at DOS in commerce, Manasagangotri, Mysore,21-03-2018.
Presented paper in National Level Seminar on Entrepreneurial Development in India: Issues and Challeneges at Vidyavardhaka First Grade College, Mysore,24-03-2018.
Presented paper in International conference on Dynamics of Entrepreneurship at Teresian College, Mysore, 27-11-2018.
Presented paper in National level seminar on Emerging trends in Commerce and Management at MMK & SDM Mahila Mahavidyalaya, Mysore, 11-02-2019.